The 18th International Junior Science Olympiad: Kiel instead of Dubai
December 10th, 2021
Another pandemic year sweeps through the IJSO. While the national final this year was still held in attendance in Frankfurt am Main, the international event will not be held in the UAE/Dubai. However, the solace offered in these times: the IJSO international has not been canceled.
The German national team, the 6 best of 4500 participants (Jieoh Ahn, Nathan Cassack, Anabel Magritz, Nora Trappen, Meret Urban and Michael Valler) will meet in Kiel from December 12-21 for the international IJSO. This week, two theoretical exams as well as a laboratory exam in the fields of biology, chemistry and physics, embedded between predominantly digital supporting program points, will be completed under strict digital supervision at the IPN Kiel.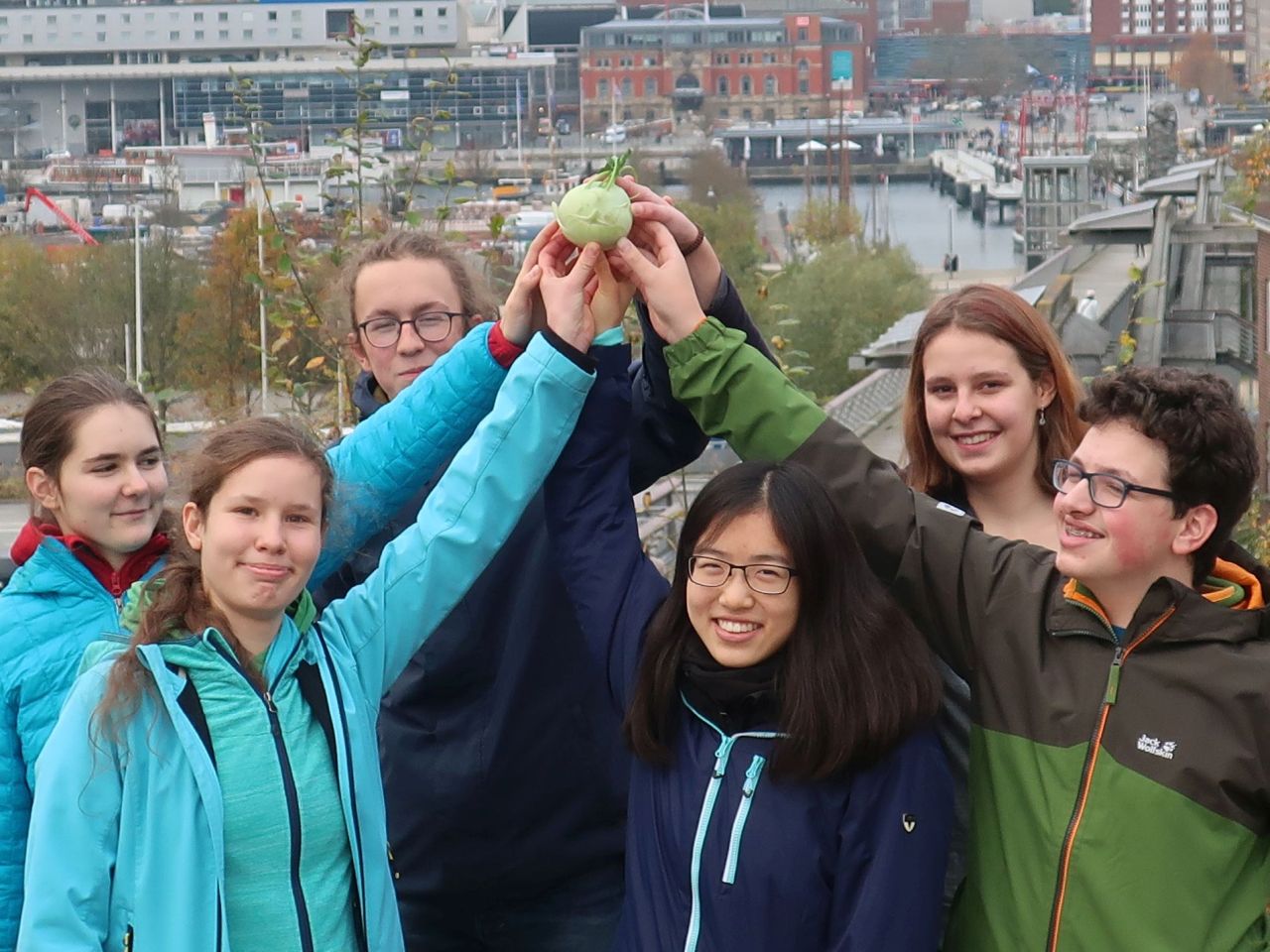 The new competition year of the IJSO started on November 01. Students who are 15 years old or younger in the coming year can still register for the competition until January 15, 2022 and work on new tasks of the 1st round under the motto "Listen!".
The International Junior Science Olympiad (IJSO) is a nationwide competition for schoolchildren that offers interdisciplinary support for young scientists starting in grade 5. The age limit is 15 or younger. The national selection process, which is conducted by the Leibniz Institute for Science and Mathematics Education (IPN) in Kiel, spans four rounds, the fourth of which takes place in a week-long event at the national level. The six best participants nationwide will make up the German national team at the end. The international competition consists of two theoretical and one practical team examination and includes tasks from the fields of biology, chemistry and physics. The national selection process is sponsored by the German Federal Ministry of Education and Research (BMBF).
Contact: Dr. Felicitas 
Niekiel 
(Project Lead)
Telephone: +49 (0)431-880-7170