Selection of the German national team for the 2022 International Biology Olympiad
June 22nd, 2022
Today, three male and one female student have won the selection process for the International Biology Olympiad. They form the national team and represent Germany at the International Biology Olympiad (IBO), which will be held in Yerevan, Armenia, this year.
After two and a half years, in which only digital selection rounds could take place due to the pandemic, the 4th selection round for the International Biology Olympiad took place in presence for the first time again. A total of thirteen students from eight German states met at the IPN in Kiel for an intensive week of work, at the end of which the German national team for the IBO 2022 was determined: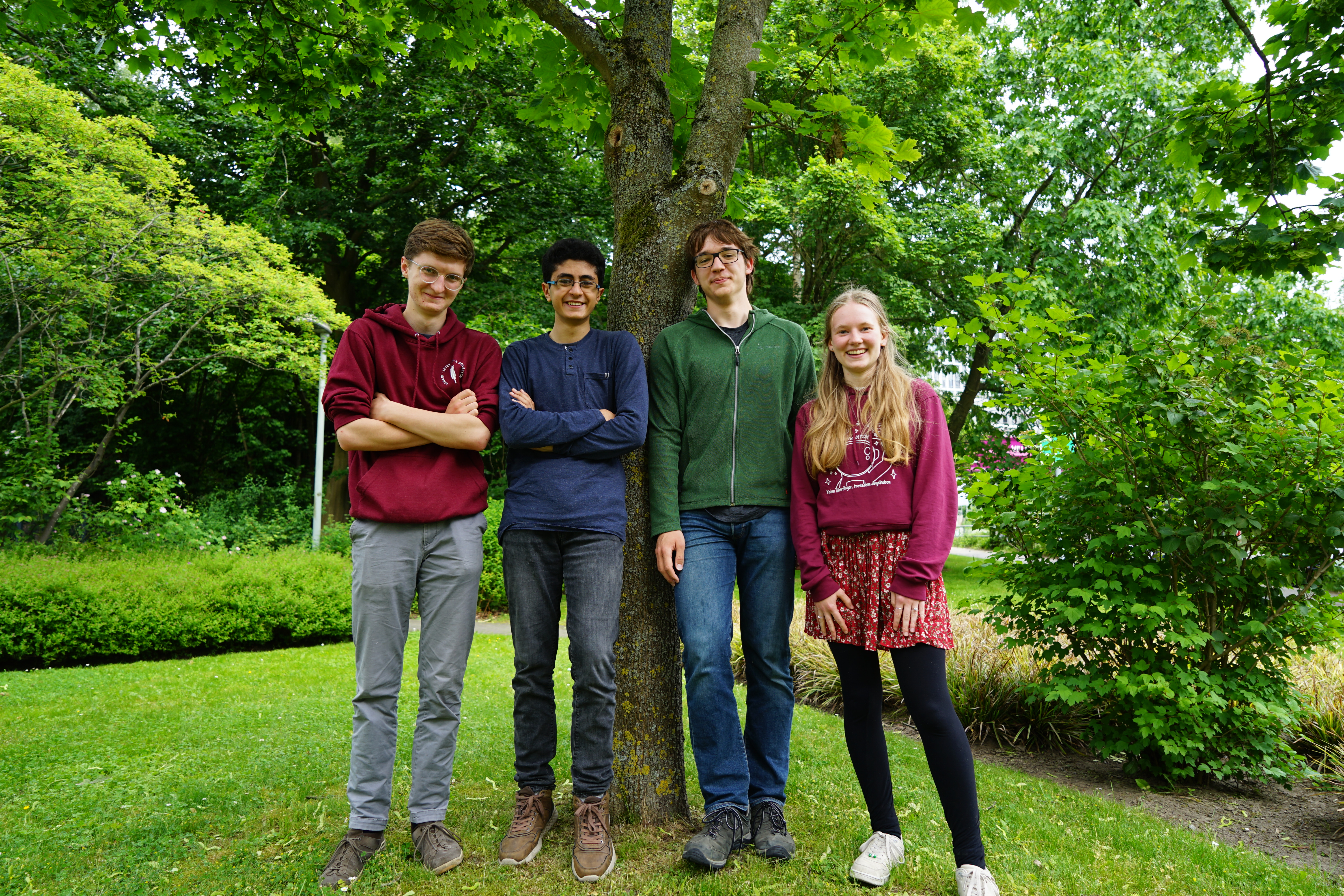 Kasimir Reich (Humboldt-Gymnasium Potsdam, Brandenburg)
Konrad Jannes Köhler (Wilhelm-Ostwald-Gymnasium Leipzig, Saxony)
Martha Genzer (Gymnasium am Tannenberg Grevesmühlen, Mecklenburg-Western Pomerania)
Pierre Naguib, (Carl-Zeiss-Gymnasium Jena, Thuringia)
will represent Germany at the 33rd International Biology Olympiad in Armenia in July.
The 13 students who came to Kiel for the final selection round had qualified from over 1,300 participants in three rounds. In a work-intensive week, the program included numerous lectures and seminars as well as a total of five practical exams. The exams covered the diverse fields of biology from botany and zoology to biochemistry, molecular biology and bioinformatics. In addition, a broad cross-section of biology was covered in a large theory exam. This year, the exam topics and questions again focused more on practical biological working methods, which had naturally taken a back seat in the past two years, both in the online rounds and in the international online challenges from Japan and Portugal. Getting to know each other and personal exchanges were also once again increasingly on the agenda during the leisure program.
An exciting week ended with the awards ceremony on the last day. In addition to the certificates and the qualification of the four best for the national team, who will also be nominated for the German National Academic Foundation, the participants received book and cash prizes.
In early July, the national team will travel to Bern, Switzerland, where they will train together with the Swiss national team. An important focus of the training will be practical biological working methods before the team travels to the 33rd International Biology Olympiad in Yerevan, Armenia.
Support for this year's selection round was provided in large part by former participants from previous years. Many thanks go to them and to the Laboratory of Biology Education at the IPN, which prepared the laboratory experiments.
The annual selection competition for the International Biology Olympiad (IBO), the Biology Olympiad in Germany, is organized by the Leibniz Institute for Science and Mathematics Education (IPN), Kiel, on behalf of the Federal Ministry of Education and Research and in cooperation with the Ministries of Education of the Länder.
Contact the competition management:
PD Dr. Burkhard Schroeter